Introduction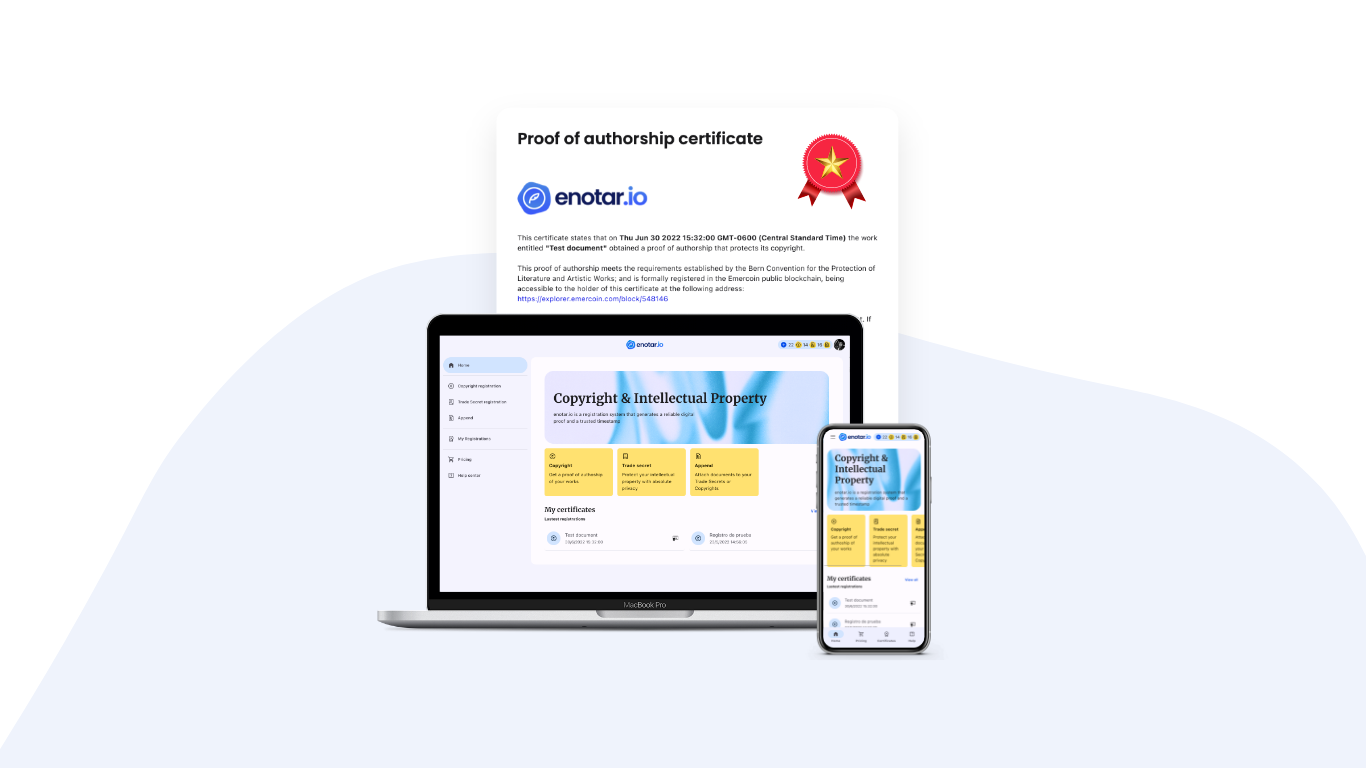 enotar.io is a registration service that uses the latest technologies to protect copyright and intellectual property quickly and with absolute privacy.
Blockchain technology allows us to be trustworthy, decentralised and resistant to data manipulation.
enotar.io offers international coverage and is ideal for the protection of artistic works, scientific works and trade secrets.
Protect your intellectual property
Copyright protection
enotar.io generates a reliable digital proof of authorship that can never be lost, altered or deleted. Ideal for authors, musicians, designers, audiovisual producers and programmers.
Trade Secrets
By registering trade secrets with enotar.io, you can establish legal rights to the information and claim damages if the trade secret is misappropriated or stolen. Ideal for formulas and recipes, industrial designs, production processes and methods, commercial strategies and financial information.
Key features
Digital proof of authorship
enotar.io creates legitimate proof that you are the original creator of the works and protects them for life.
Lifetime certificates
The certificate is valid for life and 70 years after the author's death. It is publicly available.
Latest technology
enotar.io uses blockchain technology to store information and it can never be lost, altered or deleted.
Absolute privacy
We offer complete privacy of the files you register.
International coverage
enotar.io processes registrations with recognised legal validity in all signatory countries of the Berne Convention and international intellectual property treaties such as the Beijing and Rome Treaties (valid in 179 countries).